The pill is the most commonly used contraceptive in the Netherlands. Yet more and more women ignore him. Hormone-free and natural alternatives are discussed on social media, such as the Daysy thermometer. But how reliable is such a device really? Well, not.
In videos on TikTok and Instagram tell young women relieved that they have stopped taking the pill. Reasons for switching to a different method of contraception are mainly side effects such as headaches, weight gain and less sex drive.
Anne Timmermans, gynecologist at the Amsterdam UMC, agrees that the pill is declining in popularity. "I see a tendency for women to want to get rid of those synthetic hormones," she says. Surveys of statistics agency CBS and knowledge center Rutgers confirm that image. The pill is still the most commonly used contraceptive in the Netherlands, but the number of users has been declining for years.
"But that does not mean that the pill is no longer a good contraceptive for everyone," says Timmermans. "Some women really benefit from it, because they have very heavy periods, for example."
Examples of women raving about Daysy on TikTok.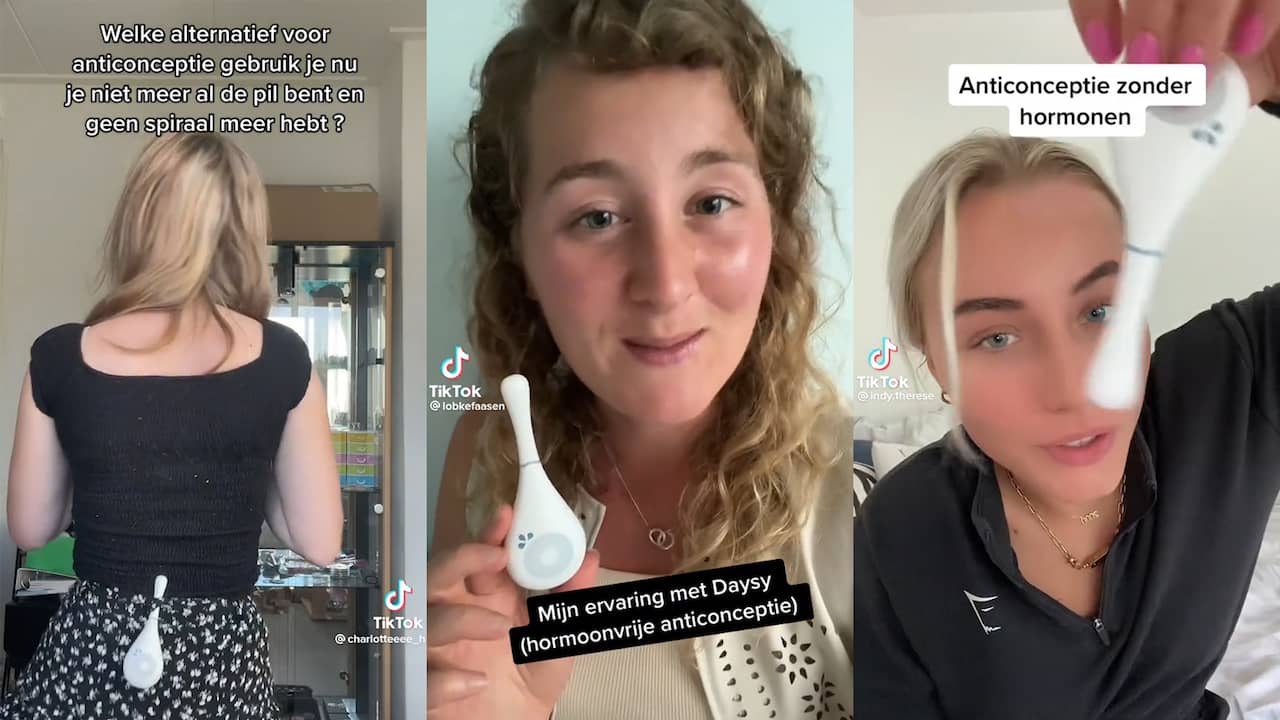 Examples of women raving about Daysy on TikTok.
Photo: TikTok
Women want to get to know their bodies
Another motivation for women who stop taking the pill is to get to know their cycle better. Ineke van der Vlugt, social scientist and expert on contraception and abortion at Rutgers, encourages women to delve into this. "I think it's important to know how your body functions, for example if you've been using hormone contraception for years," she says.
But she also warns: "Tracking your menstrual cycle is not a method of contraception. If you stop taking the pill and you don't want to get pregnant, get a reliable alternative."
Anne Timmermans (left) and Ineke van der Vlugt (right).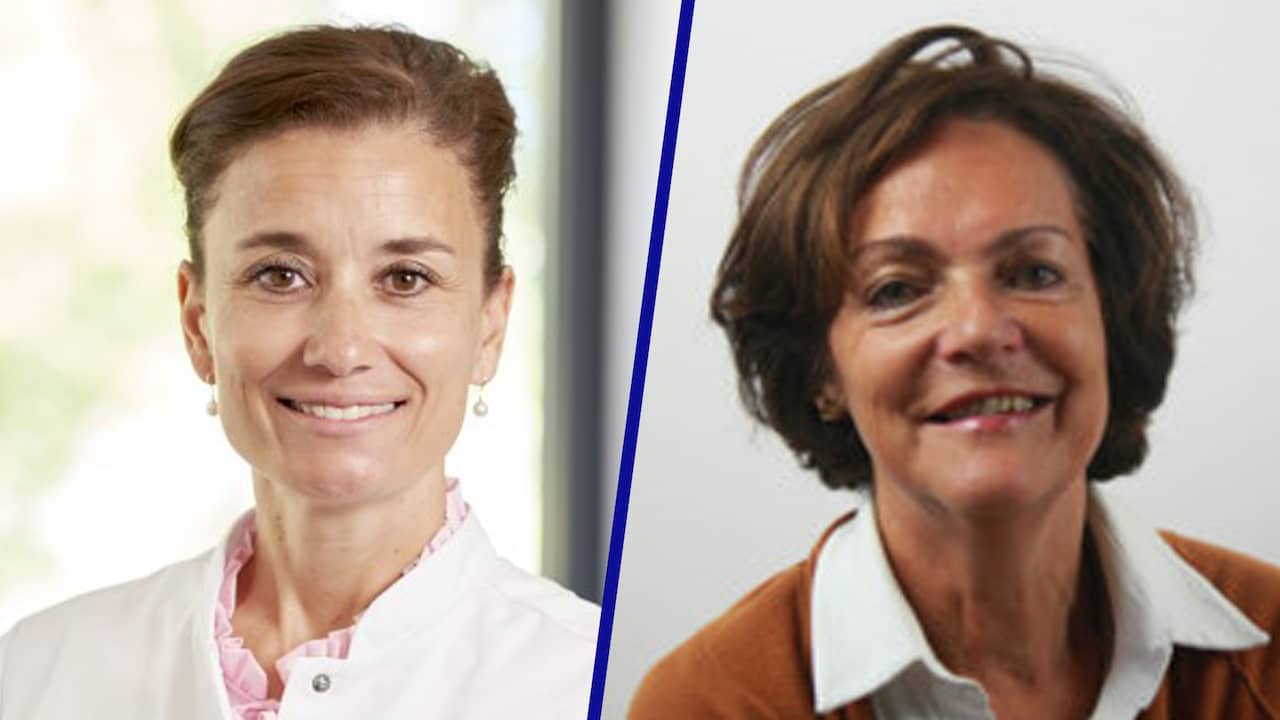 Anne Timmermans (left) and Ineke van der Vlugt (right).
Natural Birth Control Methods
The device Daysy, much discussed on social media, measures your body temperature and collects data when you are fertile. It also tells you when not to have unprotected sex.
There are also various (free) apps in which you can track your cycle. It is a natural method of birth control, just like the calendar method.
If they apply the natural methods perfectly, according to Rutgers, 5 percent of the women will still get pregnant. Because the risk of errors with these methods is high, in practice 23 percent become pregnant. In comparison: if you use the pill properly, and therefore take it at the same time every day, there is 0.3 percent chance of pregnancy.
Daysy's website promises 99.4 percent accuracy in predicting fertile days. Timmermans: "You can indeed measure your temperature very accurately with such a device. But that percentage says nothing about how well you are protected against pregnancy."
Multiple factors determine your fertility
In addition to body temperature, the endometrium also provides information about your fertility. The longevity of your partner's sperm also plays a role in determining fertility. In addition, the number of fertile days varies per woman.
According to Van der Vlugt, devices such as Daysy are framed too much as a contraceptive. "You first have to measure your temperature at a fixed time for months. Only then do you know when you are fertile," she says.
The expert emphasizes that during that period you should always use a (female) condom during sex, or should not have sex. While you often feel like it on your fertile days. "It takes a lot of discipline."
Spiral and condoms are reliable alternatives
According to Timmermans, reliable alternatives to the contraceptive pill are the IUD, the vaginal ring, the contraceptive injection and the rod in the arm. "If you don't want to take synthetic hormones, opt for the copper IUD or condoms," she says. "But in certain individual situations I say: rather use such a natural method than do nothing at all."
She insists it's important to think about why the alternatives aren't an option for you. "You may be making incorrect assumptions or being influenced by other people's stories on social media."
The gynecologist advises young women who want to get off the pill to discuss all options with their doctor or to opt-out Thuisarts.nl to watch. Also on contraceptionvoorjou.nl you can compare all contraceptives with each other. "The choice for contraception is very personal. Take experiences from your environment with you, but also know that these do not necessarily have to be your experiences," says Timmermans.
Summarized
A thermometer gives you insight into your cycle, but does not protect against pregnancy. In addition to your body temperature, your uterine mucus and the lifespan of your partner's sperm also play a role. If you use such a device and do not want to become pregnant, you will also have to use condoms, for example.
---