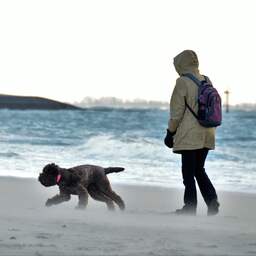 The KNMI has issued a code yellow due to fog in the morning. The weather institute also warns for Friday evening and night. Then heavy gusts of wind can occur along the coast. Code yellow also applies in that case.
Friday morning there may be fog at first, but as soon as it has dissolved, the sun will shine brightly. A few showers may occur in the west. The temperature rises to 16-17 degrees.
Clouds will increase again later in the day and rain will follow in the evening. The wind also increases considerably. Code yellow then applies on the coast due to heavy gusts of wind up to 80-90 kilometers per hour.
View the full weather forecast at your location here. You will always find the weather forecast at the top of the front page.
---