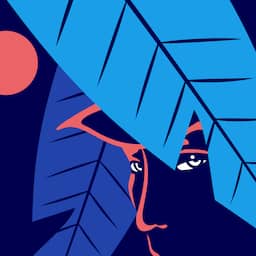 NU.nl has made a true crime podcast for the first time. The podcast is called The secret of Mallorca and is about the death of 27-year-old Carlo Heuvelman, who died in a fight last summer. The investigation for this was carried out by crime journalist Joris Peters.
The podcast, made by David Achter de Molen of Het Podcastkantoor, tries to map out what happened in Mallorca and why it is still not clear who is responsible for Heuvelman's death on the basis of protagonists and his own research. The man from Waddinxveen was so seriously injured after an assault on the night of July 13 to 14, 2021 that he died four days later on July 18 in a hospital.
The name of the podcast is a reference to the suspicion of justice that one or possibly more suspects know what happened to Heuvelman, but that they are silent about this. NU.nl previously reported that a friend of suspect Sanil B. indicates in messages that B. was most involved in the deadly violence.
The podcast consists of at least six episodes. A possible seventh part will follow after the verdict in the lawsuit in November. The criminal case about the suspects from Hilversum and their involvement in the two fights in Mallorca starts on October 4 and will also be covered in the podcast.
The first two episodes of The Secret of Mallorca will appear on October 4. If you want to subscribe to the podcast you can do that here via Spotify or here via Apple podcast. Listen to the trailer here.
---