Starting this week, a brand new costume drama can be seen on Netflix: The Kaiserin (2022– ). For anyone who has already watched the six episodes, the big question is: will there be a second season of the series about Empress Sisi? In this article we will discuss all the news about a possible new season.
Brand new costume drama now on display
The new series tells the story of the young Empress Elisabeth von Wittelsbach, Princess of Bavaria (Devrim Lingnau) and the inexperienced Emperor Franz Joseph of Austria-Hungary (Philip Froissant). They face a court of limitations, a power struggle and an incredible amount of intrigue. A romantic situation develops, but Frans is already getting married to someone else.
Will Die Kaiserin be getting a second season on Netflix?
Despite the great interest in the new costume drama, the future of Die Kaiserin is still uncertain. On a positive note, the series is not a miniseries, so the road to more is still open. The big question is whether the new series with season 1 already tells the whole story about Sisi's life or whether this season still leaves room for a second season. As soon as Netflix announces something about season 2, we will inform you about it.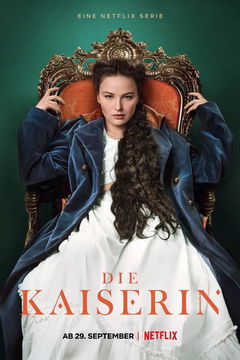 Watch on Netflix • Two young people meet. It is a fateful meeting, the proverbial love at first sight.
Image: Still 'Die Kaiserin' via Netflix
---