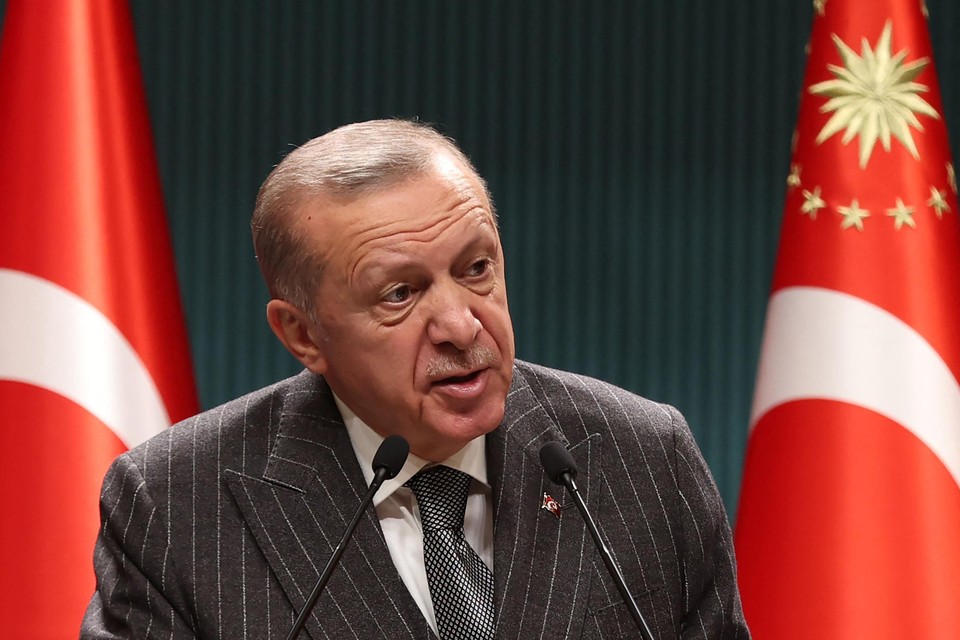 Source: BELGA
Yesterday at 22:23
Interest rates in Turkey could fall further. Turkish President Recep Tayyip Erdogan said this during a live interview on Turkish television. He urged companies to borrow money at low rates from state-owned banks.
Turkey is experiencing the highest inflation rate in 24 years of more than 80 percent on an annual basis. Last week, the central bank surprised with a further cut in interest rates by a full percentage point to 12 percent. Contrary to popular theory among economists, Erdogan believes that higher interest rates lead to higher prices. Under pressure from the president, interest rates in Turkey have been lowered more than once in order to depress the value of the Turkish lira and stimulate the economy. Elsewhere in the world, interest rates are being raised to curb inflation.
Erdogan wants to use the cheap lira to help his country's industry, because it will make it cheaper for other countries to buy Turkish products. However, this fall in prices also fuels inflation, because imports of fuel, for example, become more expensive. Elections will be held in Turkey next June. Erdogan has repeatedly promised to keep borrowing costs low.
---