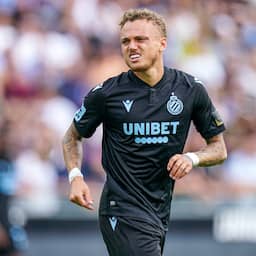 Noa Lang returned to the training field at Club Brugge on Thursday. The attacker suffered an ankle injury more than a month ago, but seems to have recovered in time for the World Cup in Qatar.
The 23-year-old Lang was injured in the competition match with KV Kortrijk. As a result, he was sidelined for more than a month.
National coach Louis van Gaal was unable to rely on Lang due to the injury, who made his international debut last year and played five games for the Orange so far. With 53 days to go until the World Cup, time is running out for the former Ajax player.
Lang has twelve games left to prove himself for a place in Van Gaal's selection. The first game is scheduled for Saturday, when Club Brugge plays against KV Mechelen. After that, the team of coach Carl Hoefkens will play against Atlético Madrid in the Champions League.
Lang has been playing for Club Brugge since 2021. So far, he has played 91 games for the team. In it he scored 27 times.
---