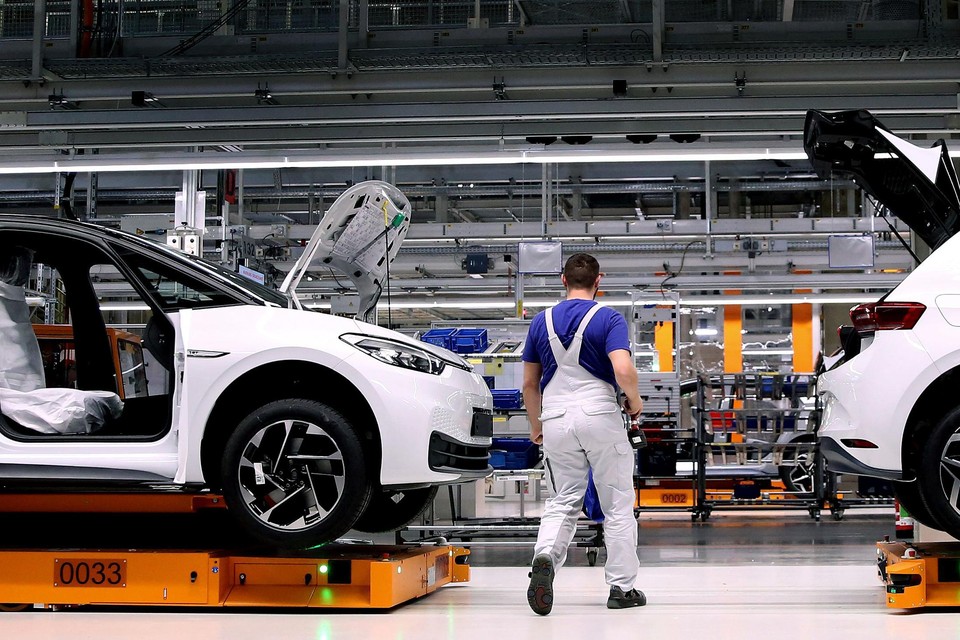 Germany's economic research institutes expect Germany to record an economic contraction in gross domestic product (GDP) of 0.4 percent next year, coupled with a very high inflation rate of 8.8 percent. The institutes DIW, IFO, IFW, IWH and RW mention in their joint autumn report a "loss of wealth" because the gas price will remain higher than before the crisis.
wverSource: BELGA
Today at 13:59
The energy crisis that followed the Russian invasion of Ukraine weighs heavily on Europe's largest economy. The main cause of the poorer economic forecast is the dwindling supply of Russian gas, it said.
"The crisis in the gas markets is hitting the German economy hard. Sky-high gas prices drastically increase energy costs and are accompanied by a massive macroeconomic 'decrease in purchasing power'. This not only dampens the incomplete recovery from the corona crisis, but also pushes the German economy into recession."
shrinkage
This year there would still be 1.4 percent growth in the tables, but economic progress would then fall below zero in 2023 with a contraction of 0.4 percent. In 2024, GDP is expected to grow again, at 1.9 percent.
Compared to the spring forecast of the institutes, the economic output of 2022 and 2023 together would be 160 billion euros lower. Record inflation should peak even higher in the coming months. On average, inflation would be 8.8 percent next year, even higher than the expected 8.4 percent this year. Inflation would not fall below 2 percent until 2024, the inflation value that the European Central Bank (ECB) officially aims for.
---