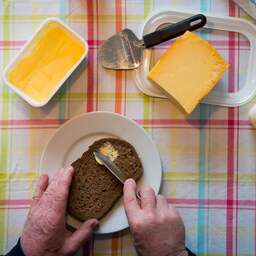 The plan for a free school breakfast has been embraced by the city council. Even before the autumn holidays, the municipality wants to talk to schools and social organizations in Nijmegen-South, Dukenburg and Lindenholt to speed up the provision of free breakfasts at school.
In total there are 21 schools in Nijmegen where children regularly come to school hungry, especially in these districts. Reason for the city council to come up with an emergency plan: a free, healthy school breakfast.
'before autumn'
But how can this be done? How can it be arranged that a child is not ashamed if he or she is the only one in the class who is at home without breakfast?
Alderman John Brom (City Party) quickly enters into a discussion about implementation. "It's basically the responsibility of parents to provide breakfast for children, not education," he says. "Nevertheless, we support this. It is important that children go to school on a full stomach. We aim to start discussions with schools and social organizations before the autumn."
The Nijmegen poverty association Vincentius has already offered help. "We would like to play a role in it. To prevent stigmatization, it is perhaps best that every child gets a sandwich in the classroom. That way it is less noticeable if a child has not had any food at home," says the chairman. Linda van Aachen.
---