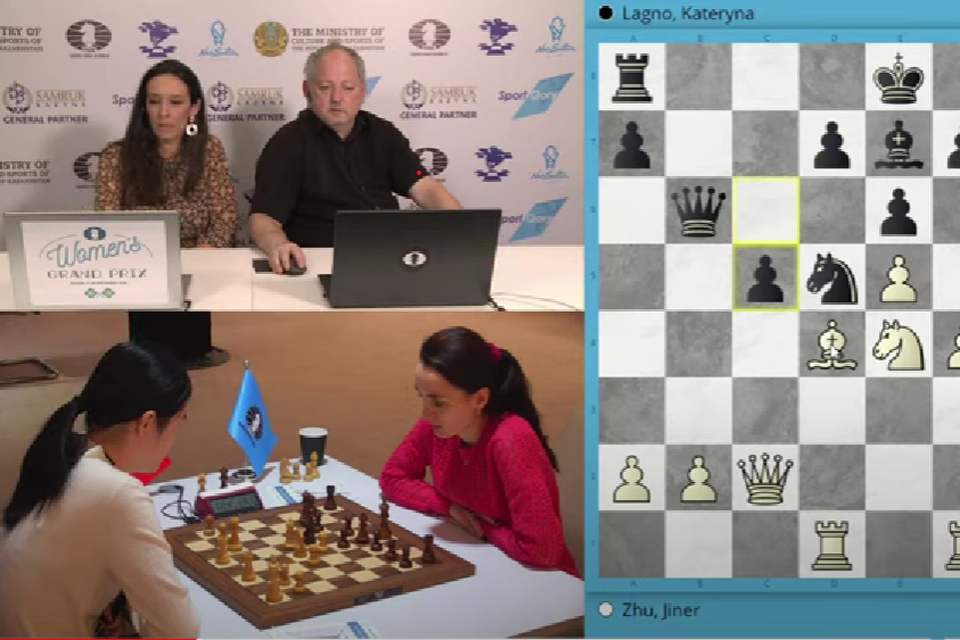 After the riot over alleged cheating at the highest level, the chess world is once again in turmoil. This time because of the sexist comments made by one of the commentators during an important women's tournament. "I don't think chess is a sport for women."
mtmSource: BBC News
Yesterday at 18:44
ALSO READ. World champion gave up after one move. By a genius or a cheater? Chess world shakes to its foundations (+)
Ilya Smirin, the Belarus-born Israeli grandmaster, made his debut as an English-speaking commentator on Tuesday at a tournament of the international chess federation FIDE. His expertise – Smirin has been a grandmaster since 1990 and was once in the top 20 of the world ranking – was asked for the ninth round of the Women's Grand Prix currently being organized in Astana (Kazakhstan).
His first time was also his last, because Smirin didn't make the best impression. That's even putting it mildly, as FIDE called his comments afterwards "offensive and embarrassing."
What exactly had happened? In chess, both men and women can become grandmasters, the highest achievable title in the sport. Although there is also a separate "female grandmaster" title – for which you have to get fewer points – several women hold the general grandmaster title.
In an unguarded moment, however, Smirin let slip that chess "may not be a sport for women". And he was also very negative about female grandmaster Zhu Jiner. "Why is she trying to be a real grandmaster?"
ALSO READ. Magnus Carlsen reacts for the first time to huge riot in chess world: "He cheated a lot more than admitted"
Smirin also said that Grandmaster Aleksandra Goryachkin "played like a man". To which a fellow commentator asked him: "What do you mean by that? That only men can play well?" Smirin answered quickly. "No, no… But she plays with style… Anyway, I'm always curious why women are allowed to play among the men, but men are not allowed to participate in women's tournaments. Interesting question."
Laid off
His remarks soon broke his heart. Smirin came under fire from many chess players, both male and female. "I've known Grandmaster Smirin for a long time," said Susan Polgar, former women's world champion. "I've always had a good relationship with him and I respected his chess game, but this was very insulting. I hope he was just having a bad day because I would be very disappointed if he really felt that way."
FIDE immediately distanced itself from Smirin and decided to immediately fire him as a commentator. "The views he expressed in the broadcasts are completely unacceptable, offensive and do not represent the values ​​FIDE stands for. We apologize to anyone who was offended by this."
---