It promises to be another long sitting for Marvel fans. The playing time of Black Panther: Wakanda Forever (2022) is known and the new superhero film is well over two hours. Disney confirms that.
Second longest MCU movie
To be precise, the Black Panther sequel 2 hours and 41 minutes. This makes the film the second longest film in the MCU, right behind Avengers: Endgame (2019). Still, Black Panther 2 is a lot shorter than The Batman (2022) from DC, who just missed 3 o'clock. As a result, the film is not the longest superhero film of the year.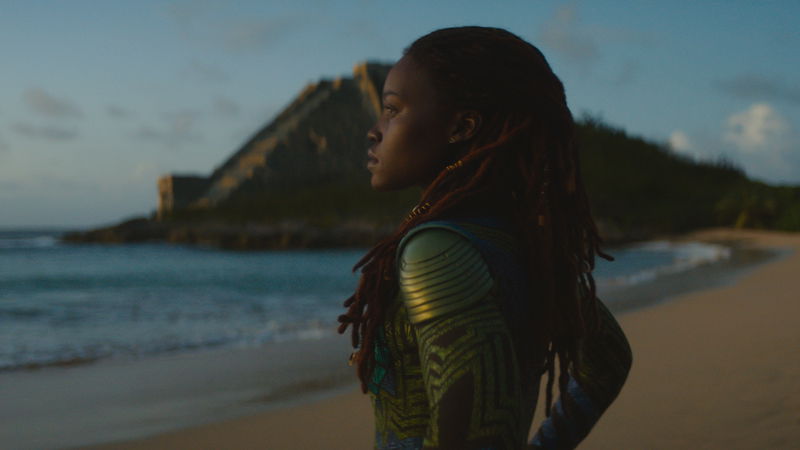 Image via Film Depot / The Walt Disney Company
New Black Panther?
In Wakanda Forever, Queen Ramonda (Angela Bassett), Shuri (Letitia Wright), M'Baku (Winston Duke), Okoye (Danai Gurira), and the Dora Milaje fight after the death of King T'Challa to protect their kingdom from evil world powers. . The fighters are forced to team up again with War Dog Nakia (Lupita Nyong'o) and Everett Ross (Martin Freeman). Will they be able to chart a new course for Wakanda?
The Marvel sequel will also introduce the character Namor, king of an undersea people. In addition, it is not yet known whether a new Black Panther will replace T'Challa. Is Shuri taking his place now? Black Panther: Wakanda Forever runs from Nov 9 in the cinema.
Image: Still 'Black Panther: Wakanda Forever' via Filmdepot / The Walt Disney Company
---