Lionel Messi has again been important for Argentina in the night from Tuesday to Wednesday (Dutch time). The attacker contributed to the big win (3-0) in the friendly against Jamaica with two goals. Luis Sinisterra gave Colombia a 3-2 victory over Mexico.
The 35-year-old Messi started on the bench in the American Harrison (New Jersey) and came on for Lautaro Martínez in the 56th minute. At that time Argentina was already leading 1-0 with a goal from Julián Álvarez in the thirteenth minute.
At the end of the game, Messi took the game to himself. The routine Paris Saint-Germain shot flawlessly into the right corner in the 86th minute. Three minutes later he scored with a low shot from a free kick that he had decorated himself.
Shortly after the first goal, a supporter came onto the field and wanted Messi to sign his back. As Argentina's willing star player was about to do so, the man was grabbed by security guards and taken away.
Lionel Messi scored again twice for Argentina.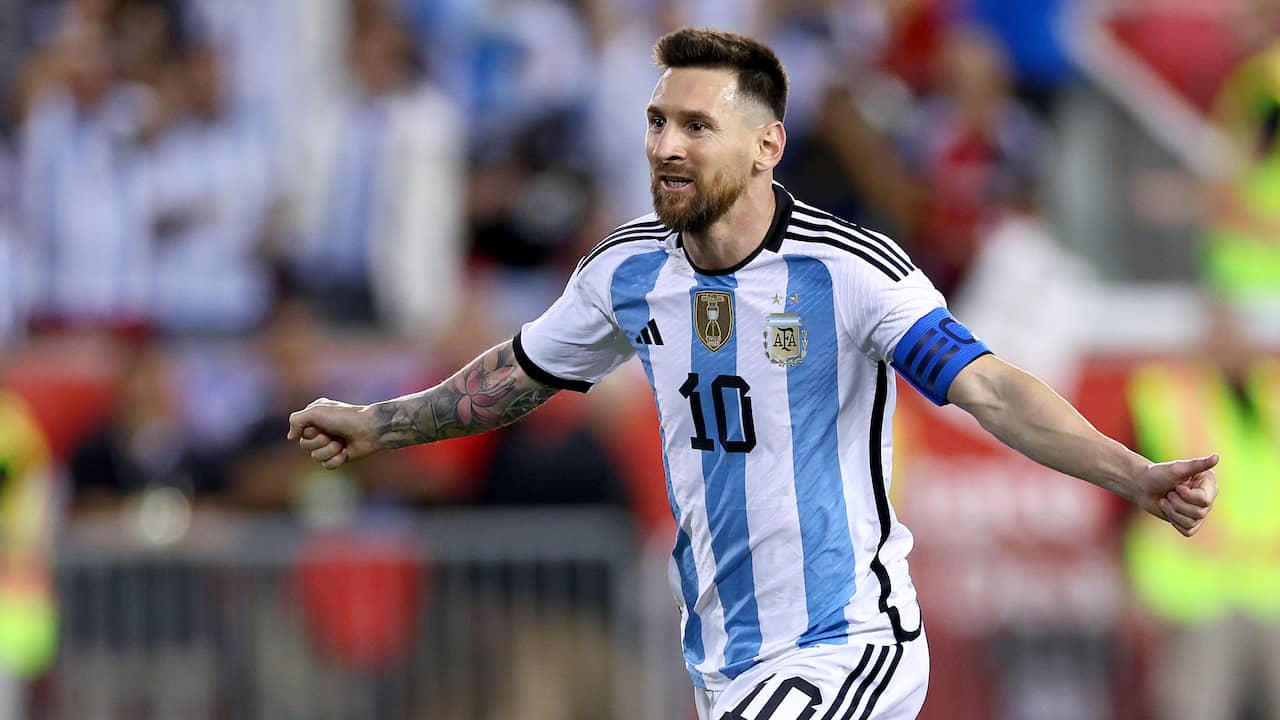 Lionel Messi scored again twice for Argentina.
Photo: Getty Images
Argentina now unbeaten for 35 games in a row
Messi also scored twice in the friendly match against Honduras at the end of last week, which was also won 3-0. Argentina has been unbeaten for 35 games in a row with the win over Jamaica.
Former Ajax players Nicolás Tagliafico and Lisandro Martínez also made their appearance in the Red Bull Arena. Left-back Tagliafico, now playing for Olympique Lyonnais, took part in the entire match and Manchester United defender Martínez came on in the 79th minute.
Elsewhere in the US, in Santa Clara, California, Sinisterra took the lead in Colombia's friendly against Mexico. The former Feyenoord player came in after the break and scored twice in the first seven minutes of the second half, bringing Colombia level. Wílmar Barrios scored the winner in the 68th minute.
Colombia will not participate in the World Cup in Qatar in less than two months. That goes for Argentina. The two-time world champion, still losing finalist in 2014, is in a group with Saudi Arabia, Mexico and Poland.
---