Marvel Studios superhero factory must look for a new director for bladea planned reboot of the 1998 action thriller of the same name. The American maker Bassam Tariq had to hand over the project.
Return of a Vampire Hunter
The original Blade adaptation, based on a 1970s comic character, tells the story of a half-breed vampire, played by Wesley Snipes, who seeks revenge after vampires kill his mother. The reboot was announced by Marvel at the 2019 Comic-Con festival in San Diego, where protagonist Mahershala Ali (Moonlight) showed up wearing a baseball cap displaying the "Blade" logo.
An eventful production
Production of the new Blade would already start in November in the American city of Atlanta, but it remains to be seen how new complications within the project will affect the production start. Due to a number of successive changes in the production schedule, Bassam Tariq, who debuted in 2020 with the film Mogul Mowgli (starring Sound of Metal star Riz Ahmed), has had to give up the director's chair. Tariq will remain on board as producer, but the studio will have to look for a replacement soon.
"We appreciate Bassam's talent and his efforts to get Blade to where the project is today," Marvel said in a statement published by The Hollywood Reporter. Tariq, in turn, thanks the studio and praises the cast and crew who made the film possible. Reportedly, the loss of the director and the shifted production schedule aren't the only problems the creators are facing: the script, currently the responsibility of Beau DeMayo (one of the writers of The Witcher and Marvel's own Moon Knight), could already be several have been rewritten many times.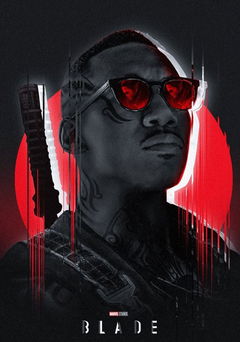 'Blade' is an action/adventure film.
Finally in the cinema
Although it will still take a while before production is fully completed, the release date has been set for a while: Blade should be released in theaters on November 3, 2023.
Image: Image: Wesley Snipes in 'Blade' via TMDB
---