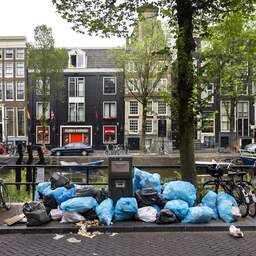 We produce less waste now that DIY and cleaning up at home has decreased. Dutch municipalities collected 8.8 billion kilos of household waste last year. That comes down to 505 kilograms per inhabitant, Statistics Netherlands reported on Thursday.
That is less than in 2020 when 9.1 billion kilos of household waste were collected, or 521 kilos per inhabitant. In 2019 that was 492 kilos per inhabitant.
"We are back to normal levels. During the corona crisis, you saw that many people started renovating, doing odd jobs and cleaning up at home. That cleaning rage is now over," says a spokesperson for CBS.
According to the statistical office, more waste is collected in non-urban areas than in urban areas. This mainly concerns more vegetable, fruit and garden waste (VFG) and bulky garden waste.
Last year, 606 kilos of waste per inhabitant was collected in non-urban municipalities. In urban municipalities it was 428 kilos.
---