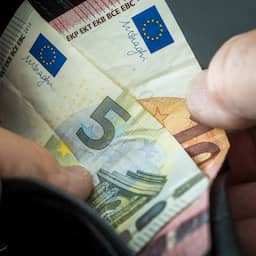 Until the end of this year, employees of the Amersfoort real estate company Heilijgers can count on an inflation and energy surcharge of 1250 euros. The company decided to pay this allowance to prevent employees from getting into trouble due to rising energy costs and increasingly expensive groceries.
In total, the 530 employees of Klokholding, which Heilijgers falls under, will receive 1,250 euros over five months. "The sky-high inflation and enormous energy costs also affect our employees. To prevent them from getting into heavy weather, we have decided to introduce the inflation and energy surcharge until the end of the year," says André Heeringa of Heilijgers.
According to Heeringa, the rising costs for groceries and energy also have an impact on the employees at Heilijgers. "There are people who have run into problems because of this, but as far as we know, these problems are not unsolvable. The allowance is mainly a helping hand in uncertain times," said Heeringa.
Employees will receive the allowance in any case until the end of the year. "But as soon as the collective labor agreement increases and indexations are known, we will review the situation and determine what we will do with this temporary arrangement," says Heeringa.
Employers take action themselves
Incidentally, Heilijgers is not the only company that is taking action itself to offer employees a helping hand. Trade union FNV regularly receives signals. "We certainly see employers coming up with such measures. Think of the call from the hospital boss of the OLVG in Amsterdam to healthcare administrators to donate part of their salary to healthcare staff with debts," said spokesman José Kager.
---