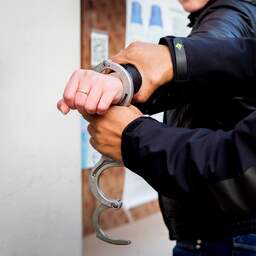 The robber who threatened an employee of the Albert Heijn on the Piusplein in Tilburg on Wednesday has been arrested. He was found in a parking garage.
An Albert Heijn employee was threatened with a knife by a robber around 5.15 pm. He fled the store shortly after with an undisclosed amount of money.
The police launched a manhunt. Several units searched the area for the man who had fled. Thanks to tips from people who thought they recognized the robber from his description, he was found around 7 p.m. in a parking garage in the center of the city.
Officers were able to arrest him and transferred him to a detention center. He's in custody for questioning.
The store remained open to customers despite the robbery. No one was injured.
---