As of last week, the brand new season of the Swedish crime series can be seen on Netflix Snabba Cash (2021– ). For anyone who has already watched the six episodes, the big question is: will there be a third season of the series about tech entrepreneur Leya? In this article we will discuss all the news about a possible new season.
Second season now available
In Season 2, a year has passed since the events of Season 1. An IPO for Target Coach is imminent and Leya seems more successful than ever, but she is also haunted by the memories of Salim. Jamal (Ardalan Esmaili) is a recently divorced and the operations manager of Leya's old primary school. He fights to give his young students better opportunities, but the management prefers to continue to cut the budget.
Will there be a third season of Snabba Cash on Netflix?
Despite the popularity of the Swedish crime series, Snabba Cash is not yet certain of a third season. Netflix has not yet renewed the series. Season 2 didn't end on a major cliffhanger, but there are certainly openings for more. Criminal defense attorney Jens Lapidus wrote three books in the series on which the Netflix series is based, so the future is bright for the series in that regard. As soon as Netflix announces something about season 3, we will inform you about this.
All episodes of Snabba Cash season 2 are now available on Netflix.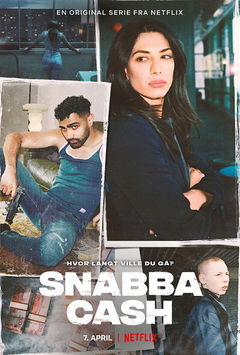 7.6 Watch on Netflix • When the entrepreneurial jet set and the criminal world collide, loyalty, friendships and business partners are all tested in the never-ending quest for easy money.
Image: Still 'Snabba Cash' via Netflix / Gustav Danielsson
---