Tim Allen takes on the chubby skin of Scott Calvin again The Santa Clauses (2022). The Christmas series will be released on Disney+ next November and today you can see a number of new images of the well-known Santa Claus.
Scott Calvin and Mrs. Claus
Scott Calvin turns 65 and realizes he can't be Santa Claus forever. He now has two children with Mrs. Claus (Elizabeth Mitchell), next to Charlie from his previous marriage who we know from the movies. Santa has to find a replacement while preparing for a new adventure at the South Pole.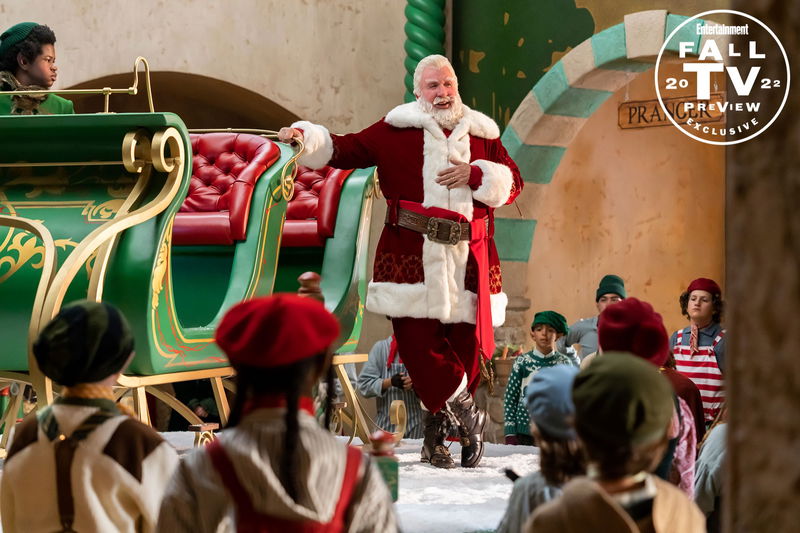 Image via Entertainment Weekly / James Clark / Disney+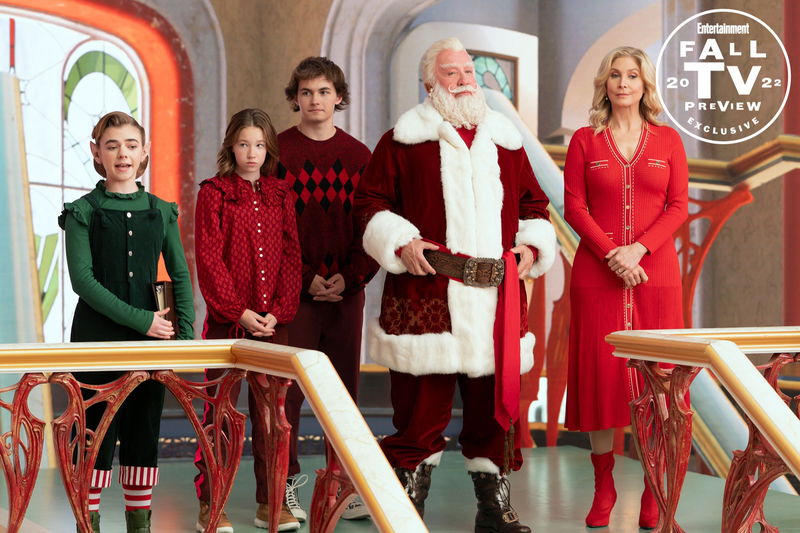 Image via Entertainment Weekly / James Clark / Disney+
Tim Allen's real daughter
Scott Calvin's daughter Sandra is played by Elizabeth Allen-Dick, Tim Allen's daughter in real life. The Santa Claus actor originally wanted a small role for his little girl, but that quickly turned into a lead role.
It's hard to believe, but it had little to do with me. I wanted to portray my youngest daughter as an elf, just to see herself in a movie. But when she was reading for that, she read so well that [de makers] said, "We'd like to read her for a bigger role." I said, 'Whatever you want. I don't want anything to do with it. I don't want to use my daughter for a part in the movie. But in the end she moved up to the high ranks. They loved how she read, so great because she plays a 13-year-old girl and she's 13. They ended up casting her as Santa's daughter. It was a surprise, but it turned out to be the most amazing experience.

Tim Allen Check out Disney+ • Scott Calvin will soon be 65 years old. Realizing he can't be Santa Claus forever, he starts looking for a replacement.
Coming fall on Disney+
The Santa Clauses is from Nov 16 seen on Disney+. For a complete overview of all the new movies and series coming soon to the streaming service, please visit our Soon on Disney+ page.
Image: Still 'The Santa Clauses' via TMDb
---