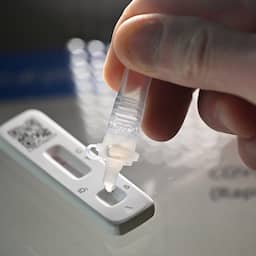 The number of positive corona tests is increasing in all age groups. That may be the start of the expected fall wave, it reports RIVM Tuesday. The number of hospital admissions is also increasing.
RIVM has a site where people can report whether they have corona complaints. The share of participants with corona complaints is also increasing on the Infection Radar.
Because of the increase and the prospects, RIVM asks "extra attention for vaccination, testing and other basic advice".
The number of hospital admissions is also increasing. Last 24 hours, 117 new patients with corona were admitted to a Dutch hospital, the National Coordination Center for Patient Distribution (LCPS) reported earlier in the day. That is the highest number of new admissions since August 5.
In total, there are currently 631 people with corona in hospitals, thirty more than on Monday. The number of infected people on the ICUs increased by 2 to 35.
The LCPS makes no distinction in the figures between people who became so ill after their corona infection that they had to be admitted and people who came to the hospital for something else, but were also found to have corona once there.
---