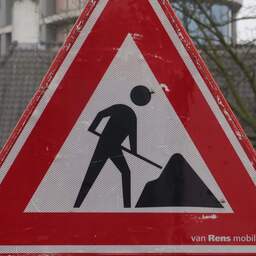 The Heisteeg in the center, which connects the Singel with the Spui, will become a mandatory pedestrian path. Cyclists who currently cycle through the Heisteeg will soon have to cycle via the Singel towards the tram stop of the Koningplein. That part of the canal will turn into a bicycle path in both directions.
The municipality has decided. Due to the section of Singel being transformed into a cycle path, the loading and unloading area on the section of the canal and the one-way traffic will be discontinued. According to the municipality, only loading and unloading traffic is allowed on that stretch and the closure of the loading and unloading point has been discussed with the entrepreneurs, since the place 'turns out not really necessary'.
The municipality has decided to convert the Heisteeg to a pedestrian path only because 'regular traffic conflict situations' occur because of the traffic in the alley. With the new situation, the municipality wants to create more safety for pedestrians in the alley.
From the drawings The new situation shows that the municipality wants to make more space for parking bicycles because of the abolition of loading and unloading traffic. Several 'bicycle staples' will be placed in the lifted parking spaces.
---