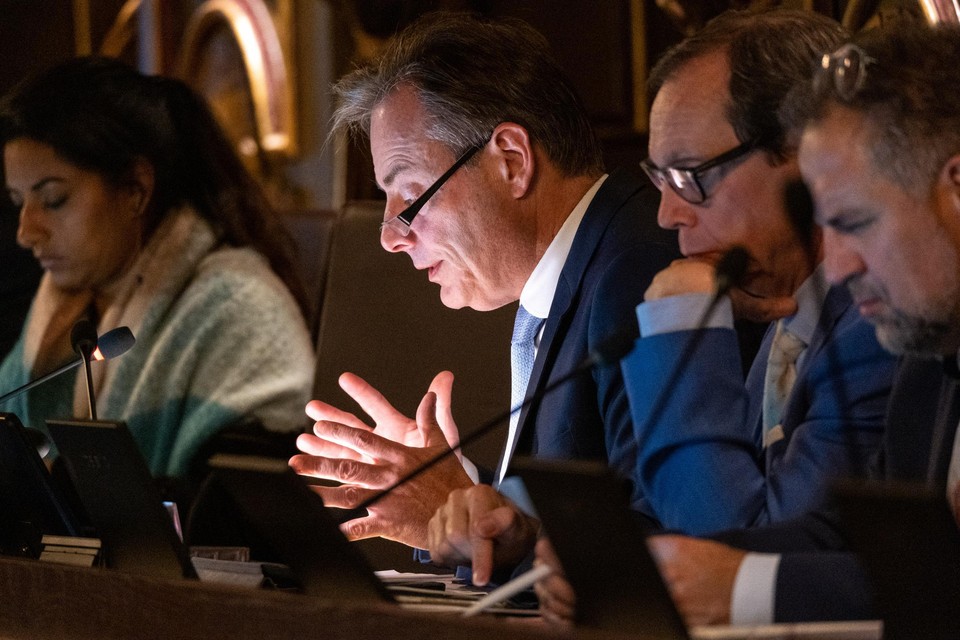 Antwerp mayor Bart De Wever (N-VA) expressed his support for Justice Minister Vincent Van Quickenborne (Open VLD) during the city council meeting on Monday evening, after the kidnapping attempt was foiled on him. "The escalation of violence is very worrying, but it was predicted," said De Wever.
wverSource: BELGA
Yesterday at 22:43
Last week, the city council received an explanation behind closed doors from, among others, the police and the public prosecutor, Monday it was time again for a public political debate about drug violence. De Wever was once again criticized by the opposition for pointing fingers at the federal government, the focus on repression instead of prevention, and the less attention that the police would pay to neighborhood activities. "Points that were refuted piece by piece last week, but now that the doors are open again, the erroneous claims also surface again," De Wever replied.
The mayor emphasized that he criticizes not only the federal level, but all governments where necessary to get more attention to the fight against drug crime. "There is a war going on between clans and the intensity is special," said De Wever. "Drug criminals who have been living abroad for a long time send out Dutch crews for attacks. It is too late to tackle that with a district-oriented police." De Wever denies that his local police reduced the neighborhood activities.
drug testing
Vlaams Belang leader Filip Dewinter stated that a broad mandate is needed against drug crime across party borders and also brought drug tests with him, in the hope that fellow councilors would take a test to give a signal that they are against drugs.
Groen then wondered why Vooruit ships Jinnih Beels openly advocates legalization, but does not translate this into policy. PVDA cited the staff shortage in the federal police services and called it a consequence of "years of neoliberal austerity policy".
---