The British Royal Family has dominated the news lately for a variety of reasons, and today comes another piece of news. The new season of The Crown (2016– ), the popular series about the monarch family, is coming! The new episodes will be shown from the beginning of November.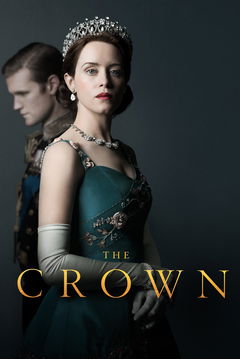 8.7 Watch on Netflix • Based on true events, 'The Crown' follows the political rivalry and romance during the reign of Elizabeth II and the events that shaped the second half of the 20th century.
It had been clear for a while that the new season would come in November. As of today, you can also write the exact release date in your calendar: Nov 9. Season 5 of The Crown will be set in the 1990s and revolve around the divorce of Prince Charles and Princess Diana. They are played by Dominic West and Elizabeth Debicki.
In addition, in the new episodes we also follow the relationship of Queen Elizabeth (Imelda Staunton) with the Prime Minister. During this period, that is John Major, the man who held the position from 1990 to 1997 and was later succeeded by Tony Blair. Also covered are the celebration of Elizabeth's 40th year on the throne, the fire at Windsor Castle and Diana's BBC interview.
In addition to Debicki, West and Staunton, Jonathan Pryce, Lesley Manville, Olivia Williams and Jonny Lee Miller also play major roles in the new season. The Crown was created by Peter Morgan and is produced by Stephen Daldry, Andy Harries and Philip Martin, among others.
The fifth season of The Crown is on Nov 9 to be seen on Netflix. Are you curious about which films and series will be released in the near future? Here you will find our complete overview. And would you like to know what else Netflix has announced tonight? You can watch the entire TUDUM broadcast below:
Image: Still 'The Crown' via Netflix
Text: Netflix
---