Good news for fans of you (2018– ): There is news about the release date of the new season! Last night, Netflix revealed in a short video that Joe Goldberg is returning, in a new guise, and it was revealed that the new season will be chopped in two.
The video that Netflix shared during TUDUM is not just a date announcement, but an actual introduction to a brand new Joe (Penn Badgley). He is no longer the bookseller, store manager or family man from the previous seasons, but this time takes on the role of a professor. His whole life has changed, he says. He has climbed the social ladder and met many new people. Watch the video below:
In addition to being introduced to this new, intellectual Joe, we're also presented with a whole host of new characters. These are new friends, Joe tells viewers in the voice-over himself. New victims too, maybe? To discover the latter, we still have to be patient: the new episodes will appear early next year.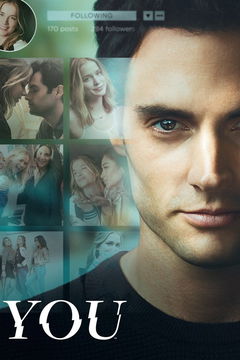 7.7 Watch on Netflix • 'YOU' is the story of Joe Goldberg (Penn Badgley), an obsessive but brilliant New Yorker, who uses today's technology to win the heart of Beck (Elizabeth Lail) despite her best friend Peach's suspicions. (Shay Mitchell).
The first half of the new season of You is out Feb. 10 to be seen on Netflix. Season 4 Part 2 will be released a month later, on 10th of March. Are you curious about what else will be released on Netflix soon? Here you will find our complete overview.
Image: Still 'You' via Netflix
Text: Netflix
---