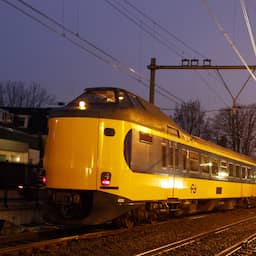 A passenger train derailed between Weert and Haelen in Limburg in the night from Saturday to Sunday. A spokesman for the fire service said there were no injuries. ProRail reports that there were about 250 passengers on board.
It concerns the front part of the train that has derailed, the spokesman said. That train is still upright.
The NS Travel Planner shows that no trains will run between Weert and Roermond until at least 06.45 on Sunday morning due to a stranded train.
---