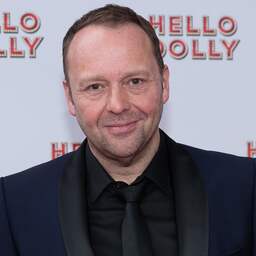 Richard Groenendijk looks back on a "fantastic life" on Saturday on his fiftieth birthday. In a message on Instagram, the comedian writes that although he takes it easy on the day itself, he feels blessed by all the highlights of his life.
"Of course there are some solid lows, but they can't be overshadowed by the highs. I've been blessed with the sweetest husband, the sweetest parents, wonderful friends, loyal fans and have been able to make my hobby my job. What more could a person want? It's a fantastic life!", he writes with a photo in which he holds two golden balloons in the shape of a 5 and a 0 in his hands.
A big party will not be celebrated on Saturday, he writes, but that will be different on Sunday. "Today I'm taking it easy. Going back to my homeland for coffee and cake with Mom and Dad. But tomorrow for the first time in my life I'm throwing a party in a place that is special to me and I have a lot of I'm looking forward to it! Thank you everyone for all the sweet congratulations and I'm going into a new decade with great enthusiasm and good courage..!"
Groenendijk recently gave a major interview in Winq magazine on the occasion of his fiftieth birthday. In it he stated that he is not afraid of getting older.
Still, Groenendijk still has a while to go, he thinks. About fifteen years, he will be 65 and it is time to think about retirement. "Everyone should do what feels right, but I don't believe that at seventy I'm still confidently proclaiming the truth." André van Duin, who made the switch to more serious roles around the age of seventy, is also a great example for Groenendijk in that respect.
---