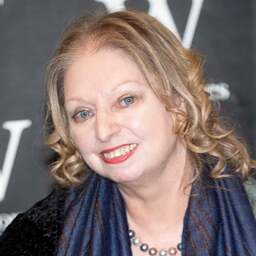 Sep 23, 2022 at 13:41Update: 5 minutes ago
Author Hilary Mantel, known for her Wolf Hall trilogy, among other things, passed away on Thursday at the age of seventy. That makes her publisher 4th Estate Books Friday familiar.By our entertainment editors
Mantel had great success with her historical novels about Thomas Cromwell, Henry VIII's confidante in sixteenth-century England. The trilogy has since been translated into 41 languages ​​and has sold around five million copies.
The first book, Wolf Hall, was awarded the prestigious Man Booker Prize in 2009. Three years later, the sequel Bring Up the Bodies received the same award. In the Netherlands, that book was published under the name The Book Henry. In 2015, the BBC released a television series based on the first two books.
The final part of the trilogy, The Mirror and the Light, was published in 2020. That has also become Mantel's last book. He was also long-listed for the Booker Prize that year. The BBC is currently working on an adaptation for television, the publisher reports.
The British writer has worked on short stories, essays and novels for decades. Her first novel, Every Day is Mother's Day, was published in 1985. Books such as A Place of Greater Safety and Giving Up the Ghost followed later. Those titles got Dutch translations after the success of Wolf Hall.
"We are heartbroken," writes the publisher. "Our thoughts go out to her friends and family, especially her husband Gerald. This is a terrible loss. We can only be grateful for the beautiful body of work she left behind."
Image: BrunoPress
Read more about:
BooksMedia and Culture
---