AP
NOS Sport•Today, 08:11
American basketball coach Ime Udoka has been banned for the entire season by the Boston Celtics, a top team in the NBA. He has violated the club's code of conduct, the official statement reads.
According to several American media, the trainer had a relationship with an employee. It will be announced later whether Udoka can lead the team again next season.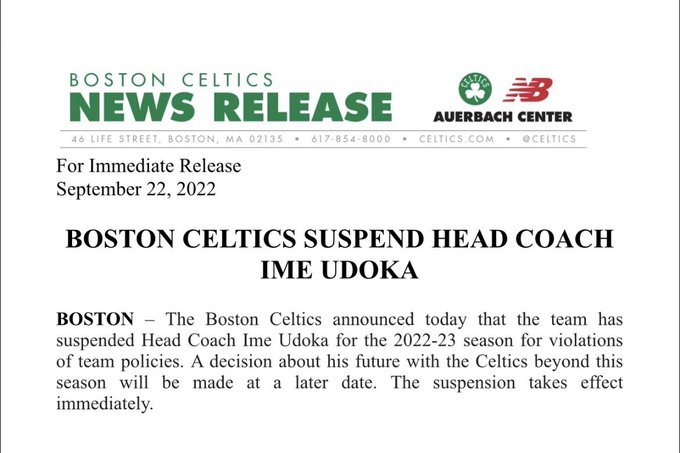 According to the statement from the Boston Celtics, Udoka has apologized to fans and players and accepted the penalty. Udoka will not comment further.
Udoka, 45, led the Boston Celtics to the NBA Finals last season, losing to the Golden State Warriors. It was his first year at Boston. For the coming year, which starts in a few weeks, Boston is seen as one of the favorites for the title.
---