Olympique de Marseille has to play the upcoming home match in the Champions League on October 4 against Sporting CP in an empty stadium. The French club has been punished by UEFA for rioting with supporters during the lost game against Eintracht Frankfurt (0-1) on September 13.
Rival fans threw fireworks at each other in the stadium of Marseille, among other things. The police had to intervene several times.
UEFA also decided that Marseille must close part of the stands at the last home game in the group against Tottenham Hotspur on November 1. It concerns the profession where most of the hard core is located.
Eintracht Frankfurt received fines totaling 45,000 euros for the misery caused by the supporters.
UEFA also penalizes Nice
Nice, which plays in the Conference League on behalf of France, also has to play a home game without an audience from UEFA and is not allowed to take fans with them to the next away game.
Nice fans had also misbehaved during the match against FC Köln (1-1) on September 8, including by displaying racist behavior and throwing fireworks. The match started almost an hour later than planned because of the fan violence.
Fans of OGC Nice and FC Köln were looking for a confrontation.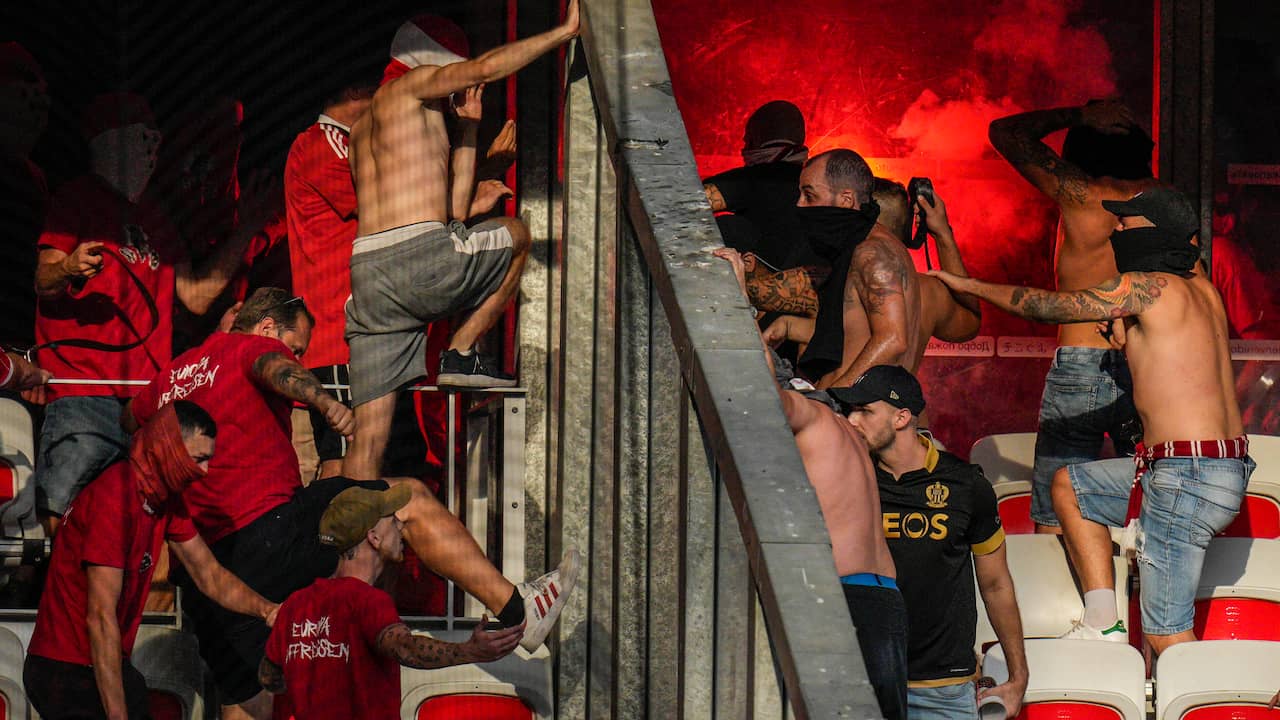 Fans of OGC Nice and FC Köln were looking for a confrontation.
Photo: AP
---