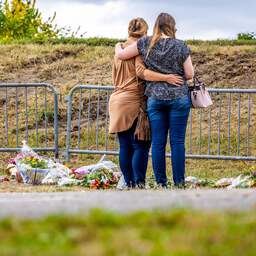 Traces of cocaine were found in the blood of the Spanish truck driver who was involved in the fatal accident in Nieuw-Beijerland at the end of August. According to the Court of Appeal in The Hague, there are "serious suspicions" that he started driving a truck after using narcotics, "including cocaine".
The driver does not have to go back to jail for the time being and remains free under special conditions. This means that, among other things, he is not allowed to drive any motorized vehicle. The Spaniard must also "cooperate in everything surrounding this case" and be present at substantive sessions of the criminal case, the court reports.
The court sees the special conditions as the only option if it wants to await the trial in freedom. Otherwise, the truck driver would have to be remanded in custody. That detention was lifted by the court in The Hague, because "it is not important for the investigation that the man is detained for longer". The court therefore disagrees.
The Public Prosecution Service (OM) also appealed against the decision to release him. The public prosecutor does agree if the suspect complies with the special conditions.
The driver hit a dike on the Zuidzijde in the South Holland village of Nieuw-Beijerland on August 27. He then drove into a neighborhood party. Six adults were killed. Among them was a heavily pregnant woman, bringing the death toll to seven.
---