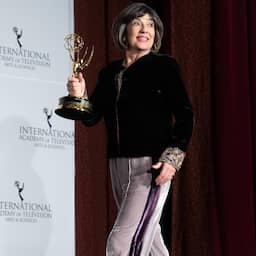 CNN journalist Christiane Amanpour has dropped an interview with Iranian President Ebrahim Raisi. Raisi asked her to wear a headscarf before their meeting in New York, writes CNN Friday. Amanpour refused, after which the interview was canceled.
Someone from Raisi's team would have insisted that Amanpour cover her hair. This would have been a request from the president himself.
Amanpour has worn a headscarf for her jobs in Iran, but didn't want to do that now, because she's in New York. "There are no laws or traditions about headscarves here," she said on Twitter. Her entire team supported her decision to cancel the interview.
Amanpour called the Iranian president's request an "unmatched and unexpected condition". The journalist was ready to interview Raisi when she was asked the question. According to the journalist, the person from the president's team made it clear that the interview would not take place if she refused and that it was "a matter of respect".
The president's team thinks Amanpour did not want to wear a headscarf because of "the situation in Iran". The country has been demonstrating for days over the death of 22-year-old Mahsa Amini, who was arrested for allegedly wearing her headscarf incorrectly and died during her arrest.
Raisi is currently in the United States for the United Nations General Assembly. The Iranian president was elected last year and introduced a list of new rules in August, including the use of surveillance cameras to track down and fine women without headscarves.
---