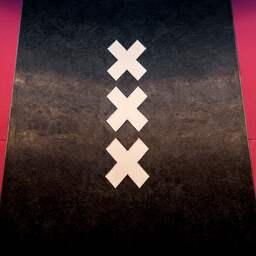 In the coming months, the city council will again critically examine all large and especially expensive projects. Amsterdam's debt burden may rise to a critical limit in the coming years. Cutting back on projects is an option, but also reconsidering some investments. "If you are going to tender for the Meervaart, it will become much more expensive due to the rising construction costs," said Alderman of Finance Hester van Buren in Park Politics as an example of such an investment.
The increasingly expensive life also has an effect on the municipal budget. The ambitions of the coalition are also weighing on the household budget, as are rising interest rates. As a result, Amsterdam's debt will rise from 7.1 to 9 billion euros in the coming years. Van Buren announced this this week during the presentation of the municipal budget for 2023.
"We have a responsible debt, also in 2026. Then we will still be within the standard value of our supervisors such as the province. It just cannot go on indefinitely and so we have to make responsible choices. Make no mistake, these are investments in the city . It benefits the residents," says Van Buren.
As far as the alderman is concerned, the ever-increasing debt cannot continue indefinitely. "The housekeeping book must be in order. We will look at all our major investments: is it affordable, feasible and feasible?"
And so in the near future, choices will have to be made between all the ambitions. Not everything is possible. The city council, together with the council, will discuss, for example, the mega project Jump over IJ, the plans for a tunnel and bridges to the North, believes Van Buren. "But also think of the expansion of the North/South line, the so-called scale leap investments." Other solutions such as attracting private investors are also being considered.
Construction costs
It is also questionable whether the projects can be carried out at all for the budgeted amount. The alderman: "Building costs are also rising enormously. That also means something for the investments you make. If you are going to tender the Meervaart, for example, it will become much more expensive."
All projects will be tested for their sustainability. "That is indeed a broad concept," acknowledges Van Buren. "That concerns, for example, the De Mirandabad. That is not really an energy-efficient building and we have decided to renovate it. Also to make it more sustainable, that is financially sensible and good for energy costs."
interest
Another concern for the city is rising interest rates. At the moment, Amsterdam still receives money on their loans, but in 2026 it has to pay more than 50 million in interest. "I can't make interest rate predictions. We are keeping a close eye on it," Van Buren responds. "We have to be agile. That is now also: an energy crisis is emerging. We cannot close our eyes to that."
---