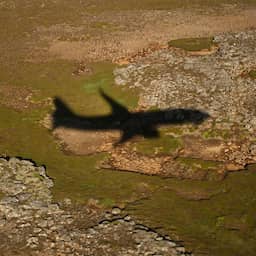 The American aircraft manufacturer Boeing has reached a settlement of 200 million dollars (205 million euros) with the Securities and Exchange Commission (SEC). The American stock market regulator opened an investigation into Boeing after two 737 MAX planes crashed shortly after each other.
With the settlement, the manufacturer buys off prosecution for allegedly misleading investors in the aftermath of the accidents.
According to stock watchdog SEC, Boeing already knew that there was a problem with the safety system after the first crash. But the company assured shareholders that the 737 MAX was "as safe as any aircraft that has ever flown through the air".
An investigation showed that malfunctioning sensors of the safety system played a major role in the crashes. The accidents took place in Indonesia and Ethiopia in 2018 and 2019. 346 people died.
Boeing paid $2.5 billion in an earlier settlement for misleading the American aviation authority FAA. Of this, 0.5 billion went to the relatives of the victims and 1.8 billion to airlines that had to ground their 737 MAX aircraft for a long time.
Former Boeing CEO Dennis Muilenburg will pay the SEC $1 million over the matter. With the payments, Boeing and Muilenburg do not plead guilty, but neither do they refute the allegations. The SEC sets up a fund to compensate disadvantaged investors.
---