It is now well known in the film world that the Oscar-winning director James Cameron has been working for years on a worthy sequel to his popular film. Avatar (2009). The next movie in the series Avatar 3 (2023), will hit theaters this fall. In a recent interview, the filmmaker reveals that he wasted a lot of time writing a script that ended up in the trash.
With a hugely successful first installment, it's hard to imagine that there's a lot of pressure on Cameron and his crew to deliver a sequel that honors Avatar while reviving the Avatar franchise. He encouraged his writers to come up with new ideas for the second film and was quite strict with his team. He has even threatened to be fired, according to Cameron himself.
I wrote an entire script for the Avatar sequel, read it, and realized it didn't live up to my expectations. Boom, start over! It took me a year.

James Cameron
After a 12-year hiatus, his new Avatar movie is coming out soon. Fans reacted overwhelmingly to the first images of the film. So the hype is not over yet, although it took longer than expected to bring the film to the big screen. Avatar: The Way of Water picks up where the previous film left off with the same characters played by Sam Worthington and Zoe Saldana.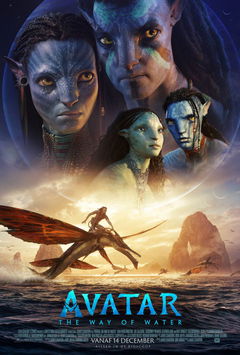 Avatar: The Way of Water (2022)
Avatar: The Way of Water is set more than ten years after the events of the first film. The film tells the story of the Sully family (Jake, Neytiri and their children) and the challenges they face, the struggles they make to protect each other, the battles they face to stay alive and the tragedies that they have to endure.
Image: Still 'Avatar: The Way of Water' via TMDb
---