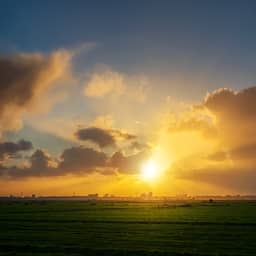 Today there is hardly any wind and the sun shines regularly. As a result, the temperature is a bit higher than the past few days.
In the west it is 6 to 10 degrees due to the warm sea water. During the day the sun shines regularly and cumulus clouds occur. Especially in the afternoon these can spread into thicker cloud fields.
With little wind it warms up to about 18 degrees. With the exception of a last light shower, it remains dry throughout the country.
View the full weather forecast at your location here. You will always find the weather forecast at the top of the front page.
---