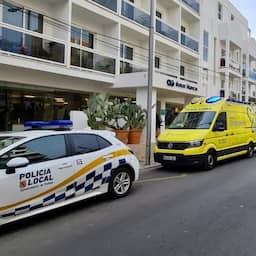 A 28-year-old Dutch woman died on Friday afternoon on the Spanish island of Mallorca. She fell from a window on the fourth floor of a hotel, Spanish writes media.
At around 5:30 p.m., emergency services were notified that a young woman had fallen at a hotel near Playa de Palma and was lying unconscious on the ground.
Several ambulances and the police arrived on the scene. Rescuers tried to resuscitate the woman, but help was to no avail.
According to local media, the victim was on holiday on the Spanish island with her also 28-year-old Danish boyfriend. They would both have been drinking alcohol and had just come back from a party.
Police are still investigating the cause of the fatal incident. Two weeks ago, a 35-year-old British woman also fell out a window from a hotel on the island. She fell from the sixth floor, and did not survive that either.
---