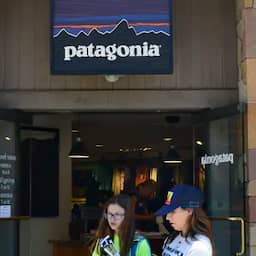 The founder of the American outdoor company Patagonia, which is said to be worth about 3 billion dollars, is giving his company away to a number of funds and non-profit organizations. They can use the company's profits for projects to combat climate change, reports The New York Times.
Control of Patagonia, which is also active in the Netherlands, is transferred to two specially established departments that supervise the funds.
The profit that the company makes that is not invested goes to social and environmental projects. It is estimated that they can receive up to $100 million a year.
Patagonia founder and owner Yvon Chouinard previously founded the 1 percent for the Planet initiative. He registered Patagonia as the first act twenty years ago. Now more than 5000 companies have adopted the sustainable approach.
"If we have any hope of a thriving planet in 50 years, we should all do everything we can with the resources we have," Chouinard said. "Instead of extracting value from nature and turning it into wealth, we use the wealth that Patagonia creates to protect the resource."
Chouinard's children, Claire and Fletcher, continue to work for the company. They will be responsible for overseeing strategic decisions.
---