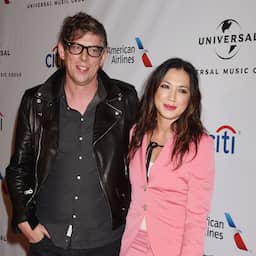 Michelle Branch and Patrick Carney are waiving the divorce they recently filed for. The singer and the The Black Keys drummer will try to save their marriage for six months, according to court papers in the hands of Rolling Stone.
Branch filed for divorce last month, days after she was arrested on suspicion of domestic violence. The singer, known for the hit Everywhere, is said to have hit her husband. Earlier that day, she wrote on Twitter that Carney had cheated on her while she was at home with their then six-month-old daughter.
A few weeks later, it was announced that Branch will not be prosecuted for the blow she dealt to her husband. The prosecutor did not see enough reason to proceed with a case.
Branch and Carney married in 2019 and have two children together. In 2018 they welcomed their son Rhys. Daughter Willie was born in February of this year. Branch also has a 17-year-old daughter from a previous marriage, Isabelle.
---