Dirk Kuijt can understand the criticism of the ADO fans well, but is not pleased with the way they expressed their dissatisfaction on Friday during ADO Den Haag-Jong AZ (2-2). During the game, white handkerchiefs were displayed in various places in the stands.
"It is a pity that they are not behind us for 90 minutes and only then express their criticism," Kuijt told ESPN about the actions of the ADO supporters in the Bingoal Stadium. "I would have absolutely no problem with that."
Due to the draw against Jong AZ, ADO's counter remains at only one victory after six rounds. With four points, the team, which missed promotion to the Eredivisie last season, is in seventeenth place in the Eerste Divisie.
Kuijt does not think it is surprising that there was grumbling from the stands. "I can imagine it very well, especially after the matches we have played so far and the meager number of points we have achieved," said the trainer.
White handkerchiefs in the stands during ADO-Jong AZ.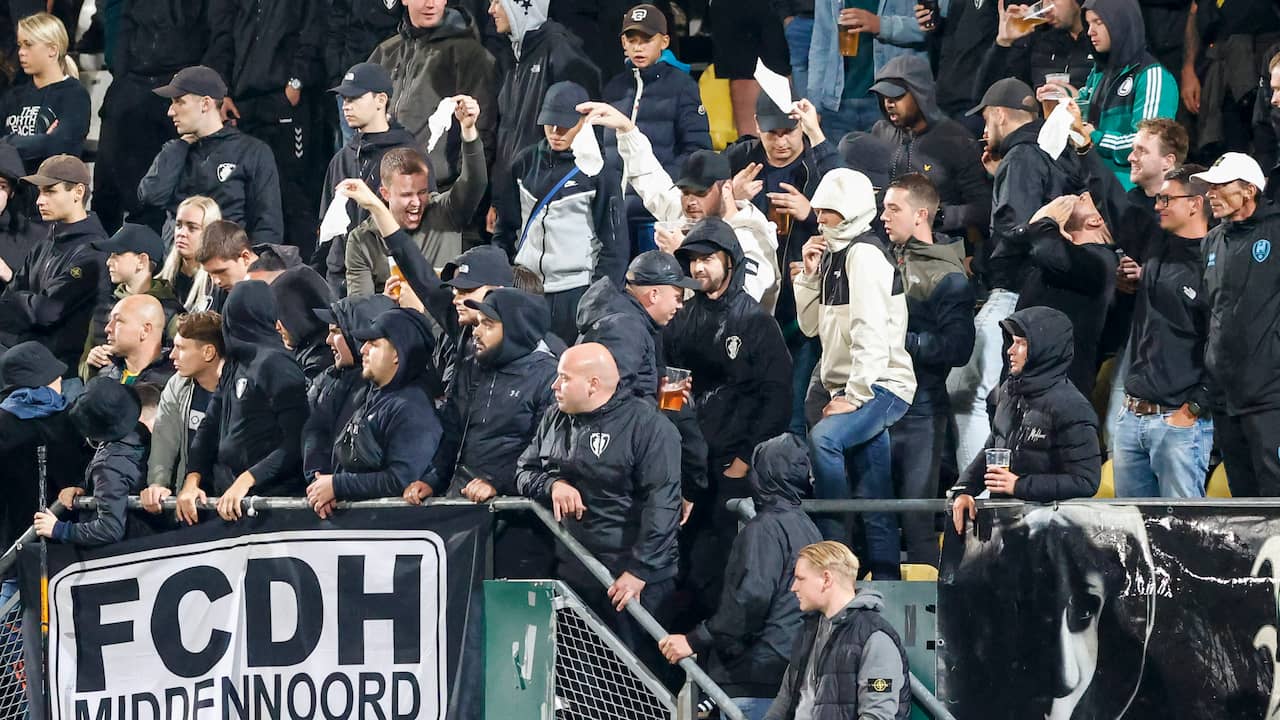 White handkerchiefs in the stands during ADO-Jong AZ.
Photo: Pro Shots
'Now you felt a negative atmosphere from the start'
"I have quite a thick skin myself, but I find it really difficult for my players," Kuijt continued at Omroep West. "I had hoped that the public would stand behind the group to support them. They need that."
"I think the supporters could have made just that little bit of difference and helped us get over that dead center so that we could have won the game today. Now you actually felt a bit of a negative atmosphere from the start."
ADO will play again on Monday against a U23 team. Then the club from the court city visits Jong FC Utrecht. On Friday, ADO awaits a duel with PEC Zwolle, which is unbeaten at the top.
View the results, the stand and the program in the Kitchen Champion Division
---