07 Sep 2022 at 20:49
Archaeologists have found a 31,000-year-old skeleton in a cave in Borneo. The skeleton is missing the lower part of the left leg, according to the scientists due to a surgical procedure. That would make the skeleton the oldest evidence of medical surgery ever found.
By Robbert van der Linde
The skeleton belonged to a young person. According to the Australian and Indonesian scientists, he survived the operation in which the left lower leg was amputated as a child. The way the bone recovered afterwards suggests that the person lived for at least six to nine years after the procedure.
The discovery sheds new light on the course of human history, especially in the field of medicine. A limb amputation is a risky procedure, even with modern means. It now appears that people were able to perform such an operation much earlier than previously thought.
Before the discovery of the skeleton in Borneo, a bone found in France was the oldest evidence of an amputation. The French skeleton belonged to an elderly farmer, whose arm 7.0000 years ago was deposited above the elbow.
"This unexpectedly early evidence of successful amputation indicates that people in this area already had advanced medical knowledge at the time," the scientists said. Their research has been published in the authoritative journal Nature.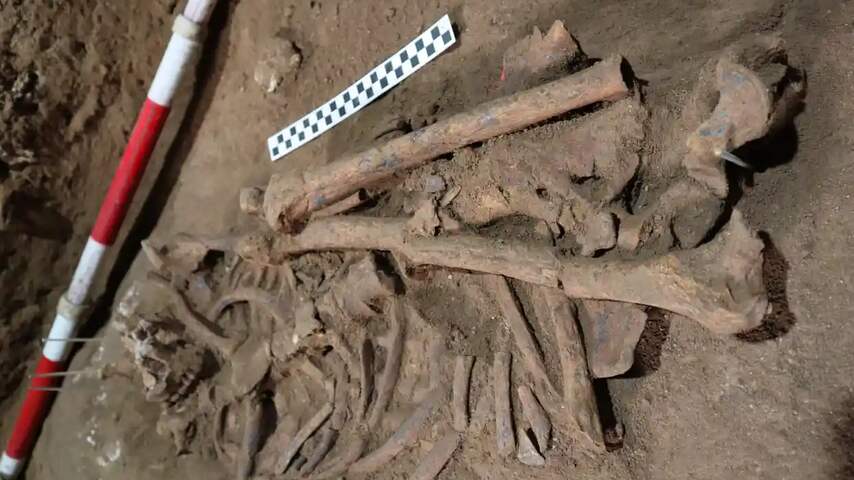 The skeleton in Borneo is the oldest evidence of a (successful) operation ever. Photo: Tim Maloney
Image: Tim Maloney
Read more about:
RemarkableScienceBorneo
---