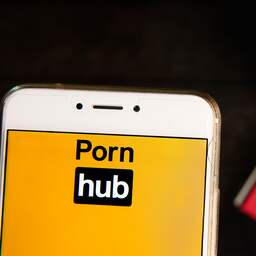 06 Sep 2022 at 07:51
Instagram has deleted the account of the largest porn site in the world, Pornhub. It may have been removed under pressure from advertisers.
By our tech editors
The Instagram account had 13.1 million followers and more than 6,200 posts when it was deleted, reports variety. The entertainment site asked Instagram parent company Meta for a response, but received no response.
It is therefore unclear why the account was deleted. According to Variety, this probably happened under pressure from advertisers, although the site has no direct evidence for this.
Pornhub also did not post pornographic images on Instagram, because this violates the rules of the platform. However, pornography would have been promoted on the social medium.
Pornhub's Twitter account (3.4 million followers) is still active. The porn site's YouTube channel (882,000 subscribers) is also still online.
Image: Getty Images
Read more about:InstagrampornhubTech
---