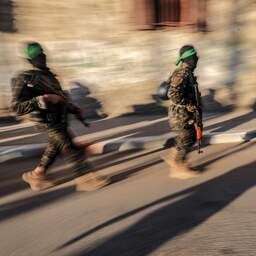 Two Palestinians were executed in the Gaza Strip on Sunday morning for allegedly collaborating with Israel. Three others convicted of murder were also executed, according to a statement from Hamas, the organization that controls the Gaza Strip.
One of the men executed for collaboration in 1991 reportedly informed Israel about "resistance fighters" and passed on the location from which they fired projectiles at Israel. The other allegedly gave the Israeli military information in 2001 that led to a shelling and "the martyrdom of civilians," the statement read.
Hamas members regularly fire home-made projectiles at Israel. In retaliation, the Israeli army is bombing targets in the Gaza Strip. Israel has also invaded the area a number of times.
Hamas has controlled the Gaza Strip, which is wedged between the Mediterranean and Israel, since 2007. The European Union considers the organization a terrorist group. On that basis, punitive measures such as the freezing of funds and economic resources are in force.
---