Tim van Rijthoven is happy and relieved now that he is in the second round of the US Open. The 25-year-old Dutchman miraculously escaped defeat in his opening match on Monday.
Van Rijthoven gave up no less than seven match points in the third set against the Chinese qualifier Zhang Zhizhen. He cleared them all and eventually walked off the track as the winner: 3-6, 6-7 (4), 7-6 (9), 6-1 and 6-4.
"I took courage and kept on fighting. Hope was never lost until the last ball was hit. My job was to keep hitting the balls back," said a sober Van Rijthoven. Eurosport.
The number 117 in the world has hardly been in action lately due to back problems. "I didn't play my best tennis, also because I was out for a while. I'm glad I made it through."
Tim van Rijthoven is congratulated by Zhang Zhizhen.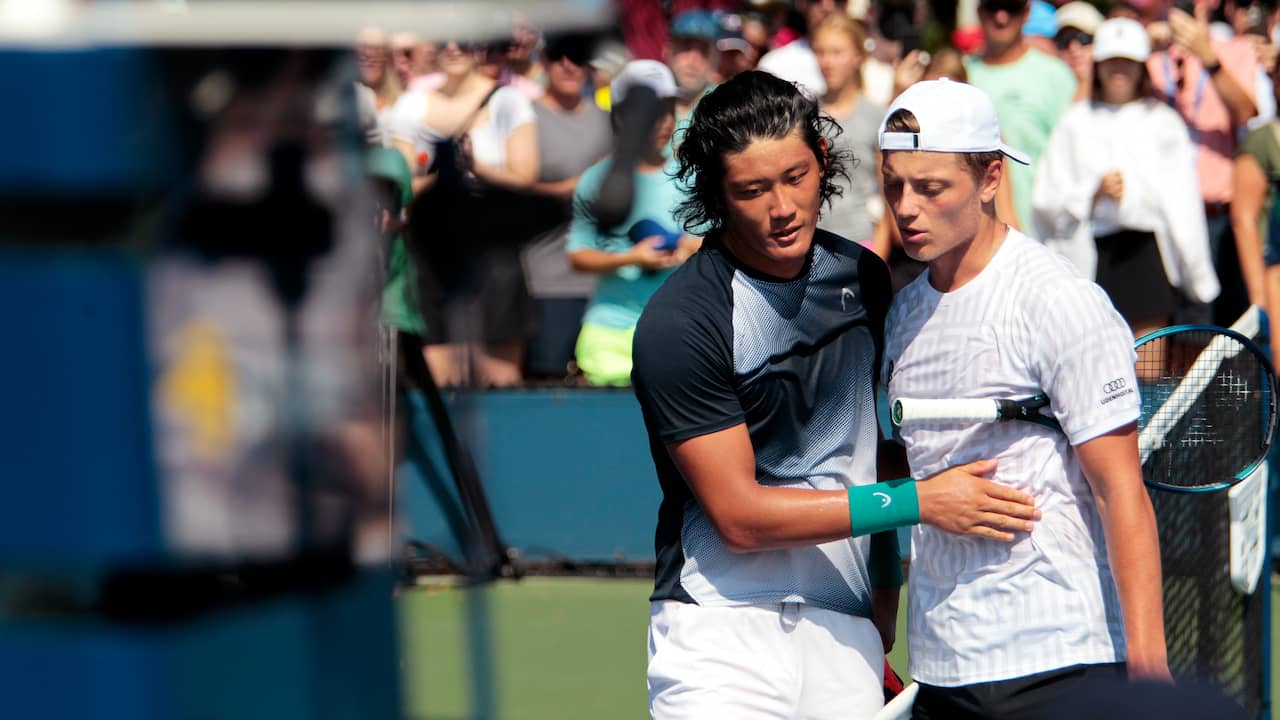 Tim van Rijthoven is congratulated by Zhang Zhizhen.
Photo: Getty Images
'It didn't go smoothly'
Earlier this year, Van Rijthoven had his big breakthrough by unexpectedly winning the Rosmalen grass tournament and then reaching the fourth round of Wimbledon.
His back problems then played tricks on him. In the run-up to the US Open, the Dutchman only played three matches, two of which were on hard courts. He won one of those.
"My back has been a problem in the last few weeks and it was no different now. He was still very stiff," said Van Rijthoven. "Nothing can break, so I could just play with it, but it didn't go smoothly."
In the second round of the US Open, Van Rijthoven faces a tough task. He meets Casper Ruud, the number five in the world ranking.
---