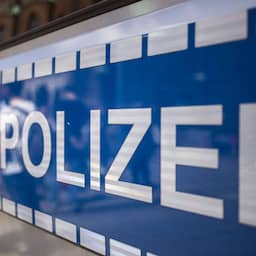 Wild West scenes in Kranenburg. There, the German police fired several times at a fleeing car late Friday evening. A bullet went straight through the trunk and hit a 21-year-old man sitting in the back seat. He was taken to hospital with serious injuries. There is no danger to life.
There were a total of four men in the car, ranging in age from 19 to 21 years. They arrived from Nijmegen just after 10 p.m. and passed the (disappeared) border at Beek-Wyler. Two policemen wanted to stop the car there for a check, but the driver gave full throttle and took off towards Kranenburg. The police gave chase, but had to give up because of the high speed at which they were driving.
Moments later they found the car stationary along the B504 near the Kartenspielerweg (Reichswald) just past Kranenburg. The policemen got out of their car and walked to the stationary getaway car, whereupon the driver gave full throttle again and hit one of the police officers. He suffered minor injuries but was able to fire a few shots. Among other things, he managed to puncture a tire that eventually brought the car to a stop. The man in the back seat was also hit.
Initially, the Rheinische Post reported, three occupants (including the injured person) were arrested. As said, the injured man was taken to hospital. He is still there. A fourth man ran into the woods. The police are deploying a sniffer dog and a helicopter with a heat sensor. About an hour later he was fished out of the bushes.
The three were taken to the police station in Kleve for questioning. An official report has been drawn up for violation of the drug and traffic legislation as well as for driving into a police officer. The men were subsequently released. Police found a small amount of drugs in the car. It is not known whether the men who had met them in Nijmegen. The Krefeld police and the OM in Kleve also conduct the standard investigation into the use of the service weapon by the police.
The road (B504) was closed to traffic that night, so that the police could conduct investigations. The volunteer fire brigade of Kranenburg has provided assistance, among other things, by illuminating the spot. According to the Rheinische Post, the getaway car, a black Audi, had a registration number from Berlin. The police say that the four men come from North Rhine-Westphalia. According to a spokeswoman for the police in Krefeld, the man who is in hospital is in stable condition.
---