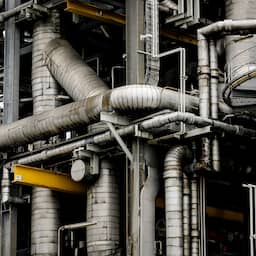 The Hague is longer attached to the Russian Gazprom. It was not possible to find a new gas supplier. The city now wants to extend the contract until the end of this year, but must first obtain permission to do so.
The municipality has been looking for a new gas supplier since the spring. Since the invasion of Ukraine by Russia, Dutch municipalities have wanted to get rid of supplier Gazprom. But with the exploded energy market it is proving difficult to find another company. It is clear: the costs for natural gas will be considerably higher.
A tender ended this summer. Although there was interest, no company actually registered. This means that The Hague will be empty-handed as of October 10, because from that moment on, the contracts with Russian energy suppliers must have stopped.
The municipality is now going to negotiate directly with energy companies. According to a consultancy, objections from those companies can be removed, but a contract will not be in place before October 10. This leads to problems because contracts must be stopped before that time, because of the sanctions against Russia. That is why an exemption must be requested.
Prices exploded
However, the municipality warns against a considerably higher gas bill. The gas price has exploded after the Russian invasion. How much higher is impossible to predict. 'It therefore remains very important to take measures to reduce the consumption of natural gas. The ultimate goal is to stop using natural gas at all', the city council writes.
'Immediate savings options, such as lowering the thermostat in cold periods, are already being prepared. Alternatives, such as riothermy (recovering residual heat from waste water) and geothermal energy are being (renewed) researched for feasibility. Accelerating sustainability therefore has a high priority.'
---