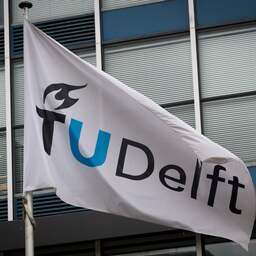 TU Delft has punished two student associations for three incidents during hazing. For example, freshmen would have been doused with candle wax last year and she was set on fire. A naked victim was also pushed to the ground in shards after his clothing was ripped from his body.
It concerns the Delft Student Corps (DSC) and Virgiel. The university indicates that there are "concerns" about the culture at both associations, a spokesperson confirms after reporting by the student newspaper Delta.
An internal investigation would also have shown that the associations "do not have things in order". Therefore, both sides receive an official warning. If problems come to light again in the next three years, they will no longer be recognized as an official student association and financial support will be limited.
Additional measures apply to DSC to ensure that the student association becomes "more transparent". The university is particularly concerned about the "physical well-being" of candidate members within DSC. A group of eight people within the association must enforce the rights of first-year students.
At DSC, the incidents with the candle wax and the set on fire took place last year. President Olivier Abbenhuis writes in a response in Delta that they do not recognize themselves in the incidents that were reported via an anonymous person. "We take every complaint seriously, but after a thorough internal investigation we were unable to place this incident."
Virgiel is being punished for an assault earlier this year. At a "rugby drink" earlier this year, a boy was stripped naked by five members and pushed to the ground, where he ended up in shards. TU Delft thinks it is "too crazy for words" that no one intervened.
Chairman Lucas Honée says in a response that he is "shocked" by the "deplorable incident", Delta writes. He says he accepts the sanctions and hopes that such incidents will not happen again in the future. His association is also still looking for four of the five perpetrators.
---