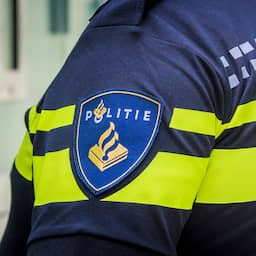 With drawn batons, the police had to take action this week at the asylum shelter in Star Lodge Hotel in Utrecht. Emotions about the meal offer were running high. In the meantime, calm seems to have returned now that discussions about catering may lead to adjustments.
The hotel on De Biltsestraatweg in Utrecht has room for about 350 asylum seekers until next summer, now that the regular reception locations in the country are overcrowded. In December, the first people were received in what was then an 'eco-friendly design hotel'. Many of the current residents have stayed there since the first hour.
Although the hotel is adequate as a shelter, complaints about the meals in the shelter have been rising for some time this week. According to residents, they are scant during the day and not tailored to the wishes of the asylum seekers staying in the hotel in the evening. There is no variation: the well-known weekly menus are always repeated.
"The emotions therefore rose to such an extent that the police had to be called in," said spokesman Jan Scholten of reception organization COA. "We are of course not happy with that, but we are talking to people to see if we can come up with something to adjust the catering. This seems to have brought peace back."
In a petition, the asylum seekers ask for living money so that they can cook for themselves. It is not expected that this will be part of the solution, because the hotel is not equipped for this.
A dozen officers were called in on Monday to restore calm. By forming a line with drawn batons, they were able to keep a large group of people at a distance to apprehend an aggressive resident, a police spokesman said. "Violence did not come into play." The man has since been released.
---