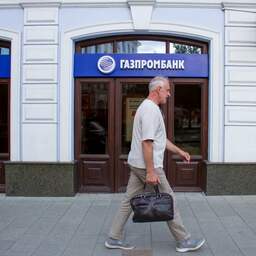 Russia has asked buyers of liquefied gas (LNG) from oil and gas project Sakhalin-2 to pay the bill through Gazprombank, news agency writes Bloomberg. Japan in particular is a major customer of LNG from this project, in which Shell also participates.
At the beginning of August, Russia already took steps to have the project operated by a Russian party, which was previously an entity from Bermuda. The operation is now in the hands of Sakhalin Energy, of which Gazprom owns just over half of the shares.
Japan, but also South Korea and Taiwan are now faced with the dilemma of whether they can comply with that demand because of the sanctions against Russia, or else possibly run out of LNG.
As a result of Russia's invasion of Ukraine, Shell has already let know to exit the Sakhalin-2 oil and gas project. The total project is one of the largest of its kind worldwide.
---