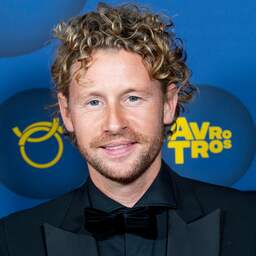 Aug 18, 2022 at 4:14 PMUpdate: 4 minutes ago
The 29-year-old Maikel W. has been sentenced to twenty days in prison for threatening TV maker Ewout Genemans. Ten days of that are conditional and the pre-trial detention is still being deducted. "That means he doesn't have to go to jail," a spokesperson said.
By our entertainment editors
Genemans and his team were recording for Bureau Arnhem in May. They filmed how a drunk man was arrested by the police. The detainee was clearly not pleased with those recordings. "That cancer Ewout with his camera will end up just like Peter R. de Vries", he would have said.
"These are not empty words," says the prosecutor according to the AD. "Journalists are often faced with threats these days. They must do their work in freedom. Freedom of the press is essential for our rule of law. That the name of Peter R. de Vries is mentioned is very shocking and disrespectful. His death has affected society enormously. shocked."
During his arrest, W. would not only have threatened Genemans, but also the agents who were present at the recordings. The suspect previously refused to cooperate with a saliva test.
Genemans was not present at the hearing on Thursday. The suspect was also not present in the courtroom. It is unknown if he will appeal the ruling.
Image: BrunoPress
Read more about: MediaPeter R. de VriesEwout GenemansMedia and Culture
---