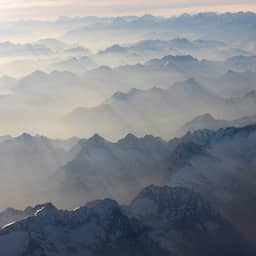 In Western Europe and the Alps forecast Weatheronline heavy showers. If you go far enough south, you will have sunny and hot holiday weather. Even in eastern Germany, the summer doesn't budge.
For those who can't get hot enough, the southeast corner of Europe is recommended. With plenty of sun on the famous Greek islands, it is 32 to 35 degrees daily there. It is even hotter in the Turkish seaside resorts with 34 to 38 degrees.
Also in the long term it will remain plenty of summer here. The chance of thunderstorms is increasing on the Greek mainland.
Great holiday weather in Portugal and southern Spain
It is also sunny and warm in the holiday areas in Portugal and the southern coastal areas of Spain. Here the maximums are usually between 30 and 33 degrees. In the interior of Portugal and Andalusia, the mercury can reach 40 degrees on some days.
If you are near Barcelona, ​​on the French south coast, or in Ibiza or Mallorca, you have to take into account a heavy thunderstorm today. In the near future, however, it will be dry and sunny again with maximums around 30 degrees.
In the west of France it is changeable and cooler. The sun will return in the coming days, but due to winds from the Atlantic Ocean, the maxima on the west coast of France are between 22 degrees in Brittany and a maximum of 26 degrees in Biarritz.
Heavy showers in the Alps and Northern Italy
In the Alps it will be downright showery until Saturday. Heavy rain and thunderstorms can occur in the mountains, which leave a lot of precipitation, but the cities certainly do not keep it dry either.
The heaviest showers are expected in southeastern Switzerland, western Austria and the adjacent area in northern Italy. Also on the well-known Italian lakes, such as Lake Garda, there is a chance of heavy showers with hail and gusts of wind.
The rainwater is in principle welcome, because the water level in these lakes and also in the river Po is exceptionally low. Locally, however, Thursday and Friday can fall so much rain in a short time that it leads to considerable nuisance.
Big differences in Germany
Rain and thunderstorms that drove out the worst of the heat in our country yesterday, will do the same in parts of Germany today and tomorrow. In the eastern half of Germany, the heat wave is far from over. For example, it is oppressively warm in Berlin with maximums around 32 degrees.
It will be less hot there this weekend with about 27 degrees, but next week the mercury will probably rise again to more than 30 degrees. In addition, the weather image is sunny and dry
---