Aug 18, 2022 at 06:31
Cilly Dartell, who has been battling lung cancer for several years, will no longer have to undergo chemotherapy for the next three months. The presenter says on Instagram that her situation is stable.
By our entertainment editors
"Had a delayed CT scan and good news: everything is stable. No chemo for the next three months, very happy," said the former presenter of Hart van Nederland and Shownieuws.
She shows on Instagram how she shaved her hair short, because she again suffered from hair loss during the last chemo treatment.
Dartell, 64, announced in May of 2020 that she suffers from lung cancer. The presenter also had to deal with the disease in 2016. In July of this year it was announced that she had tested positive for corona, which meant she had to postpone the new chemotherapy that she had to undergo.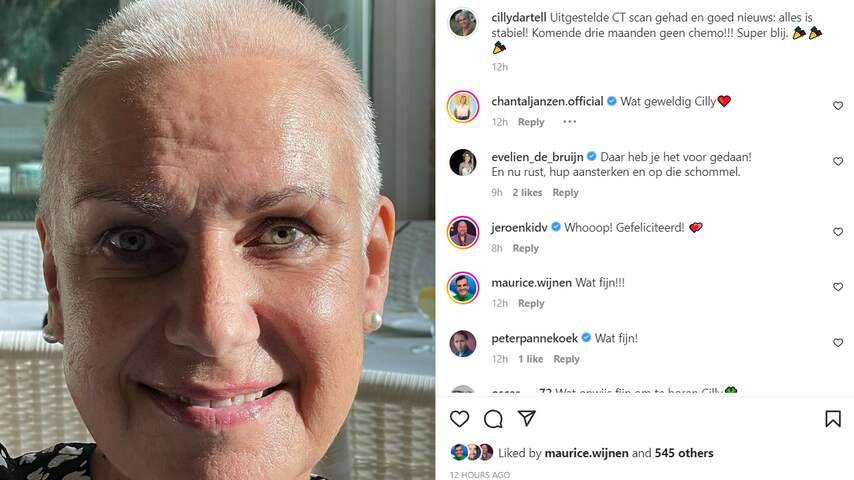 Cilly Dartell announced via Instagram that her situation is stable. (Photo: Instagram Cilly Dartell)
Image: ANP
Read more about: Media
---