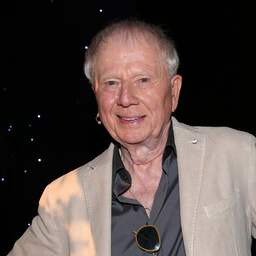 17 Aug 2022 at 06:55
Wolfgang Petersen, who directed the German-language film Das Boot, has died at the age of 81. His production company announced this on Tuesday. Petersen died of pancreatic cancer in the presence of his wife, Maria Borgel Petersen.
By our entertainment editors
Petersen was known for his action films and thrillers, such as The Perfect Storm (2000). He has also directed a number of Hollywood films, such as Enemy Mine (1985), In the Line of Fire (1993) with Clint Eastwood and Outbreak (1995) with Dustin Hoffman. He received an Oscar nomination for Das Boot, Air Force One (1997) and In the Line of Fire.
Das Boot is a war film from 1981. The screenplay is based on the 1973 novel Das Boot by the German author Lothar-Günther Buchheim. The film made the novel known throughout West Germany. In 1998 the directors cut of Das Boot was released. The film shows the boredom, filth, fear and claustrophobic atmosphere on a German submarine.
Petersen is survived by his wife, son Daniel Petersen and two grandchildren.
Image: Getty Images
Read more about:Movies & SeriesMedia and Culture
---